FOUNDATION reggae and dancehall artiste, Lincoln 'Sugar' Minott passed away Saturday night at the University Hospital of the West Indies in St Andrew.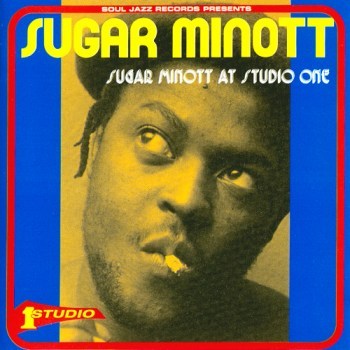 According to Peter Burke, a close associate of the singer, Sugar Minott had complained of feeling ill on Saturday and was taken to the hospital where he died at minutes after 10 pm.
"Sugar had a heart condition and it was about a year and a half ago that he got the first scare. He was in Canada at the time and I was with him. But as soon as the flutters subsided, Sugar was back to being his old self. That is just how he is," Burke told the Observer.
"This is just so sudden and unexpected. Sugar Minott has made a major contribution to the music business … he was truly an icon and I am going to miss him tremendously," Burke said,
Sugar Minott, who was born Lincoln Barrington Minott on May 25, 1956, earned for himself the moniker Godfather of Dancehall. He is credited with being the pioneer, who, by laying vocal tracks over the original tapes from the '60's, rather than using a live band — as was the norm in those days — caused a revolution in the sound that brought a new style to Reggae music known as dancehall.
A prolific songwriter and singer, Sugar Minott is has over 60 albums and is known for such anthems as Herbsman Hustling, Mr DC, House is not a Home, No Vacancy, Good Thing Going and Never Gonna Give Up Jah.
The veteran singer also distinguished himself as a talent scout/producer and early on in his career established his Black Roots label, which led to the creation of a sound system and a company, Youthman Promotions, to give young artistes a "buss". Artistes such as Little John, Triston Palmer, Barry Brown, Tony Tuff, Junior Reid, Yami Bolo, Don Angelo, Tenor Saw, Nitty Gritty, Garnet Silk who did his first recording for the Black Roots label, Tony Rebel, Colorman, Daddy Freddie, Johnny Osbourne, Steve "Shalom" Harper are among those who passed through Youthman Promotions.
On hearing of his passing, singers Freddie McGregor, Johnny Osbourne and Leroy Sibbles reportedly volunteered to do a spontaneous tribute at the Rose Garden in Brooklyn New York, where Sugar was scheduled to perform last night. Minott also reportedly had gigs in California later this week including the popular Reggae on the River on July 18.
The Reggae music fraternity has been rocked by a number of deaths in recent months. Minott's death follows on the heels of IRIE FM founder Karl Young and Voicemail member O'Neil Edwards.
Original article can be read here.